Beautiful Sunset at Ship Rock, New Mexico
"The Milky Way over Balanced Rock"
During our 2019 trip to the Desert Southwest we visited Arches National Park.  We were blessed with clear weather and a small window of time to see and photograph the Milky Way at Balanced Arch.  Utah Skies are noted for great astrophotography opportunities because of the grand scenery and no light pollution.
"Fiery Skies at Cape Royal"
The North Rim of the Grand Canyon provides some excellent  views of the Painted Desert and other iconic landscapes.  In my opinion, Cape Royal is the most scenic location on the North Rim.
"Late Afternoon Dead Horse Point "
Photographers generally agree that sunrise is the best opportunity to photograph this location.  However I wanted to try sunset and see what happened.  Her is the result.  You can decide for yourself.
"Mesa Arch Under the Stars"
"Lightning Strikes at Monument Valley"
"The Retired Workhorse"
As we passed through Moab, Utah, I noticed this old International Truck sitting near the highway.  It was a photographic opportunity not to be passed up.  As we were take photos of it, its owner arrived and offered to sell it.  Of course we weren't really in the market for a glorious old workhorse, but he told us that it ran when he parked it a couple of years ago.
Sunrise on the South Rim, Grand Canyon, Arizona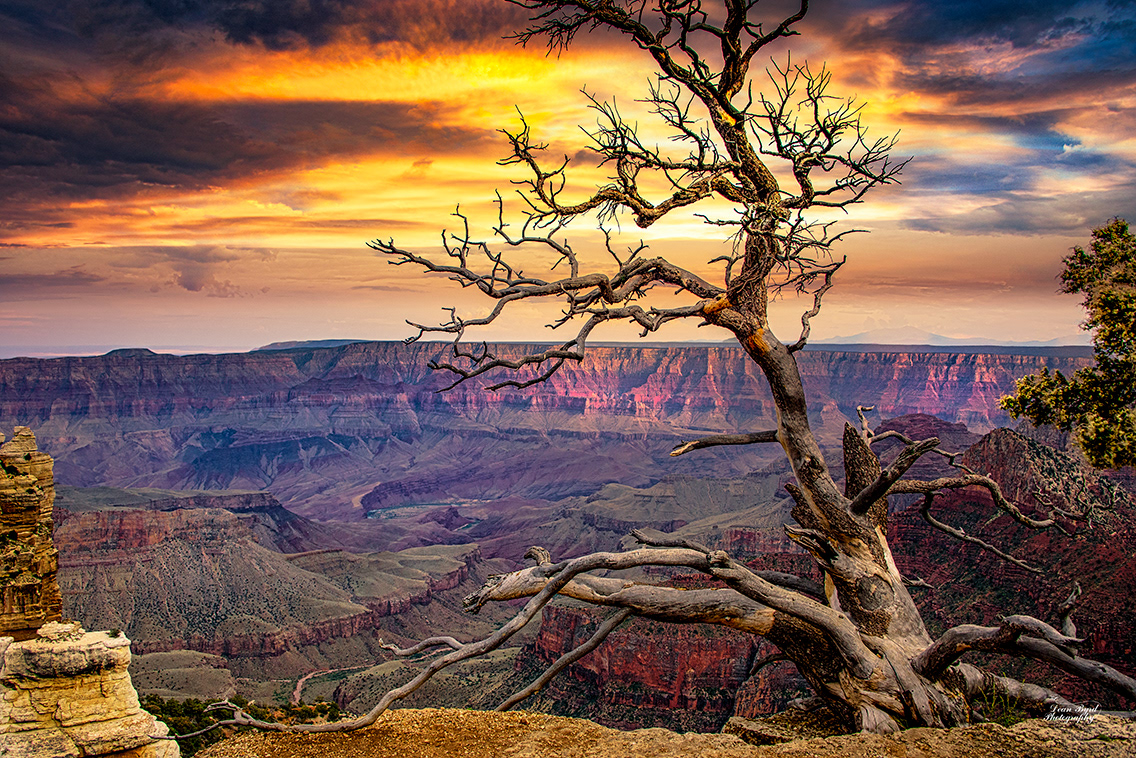 "Sundown on the North Rim, Grand Canyon, Arizona"
Three Butte Sunrise, Monument Valley, Arizona
Another Monument Valley, Sunrise

Aglathla Peak, Kayenta, Arizona