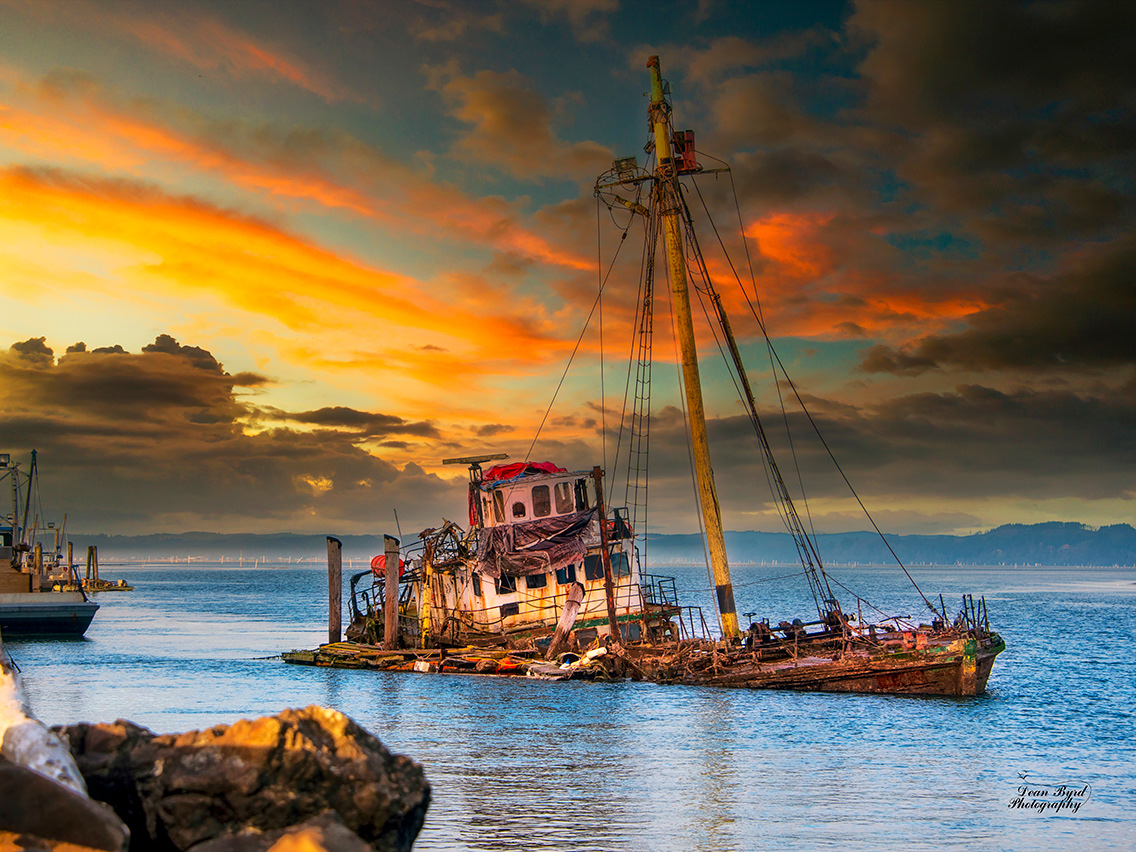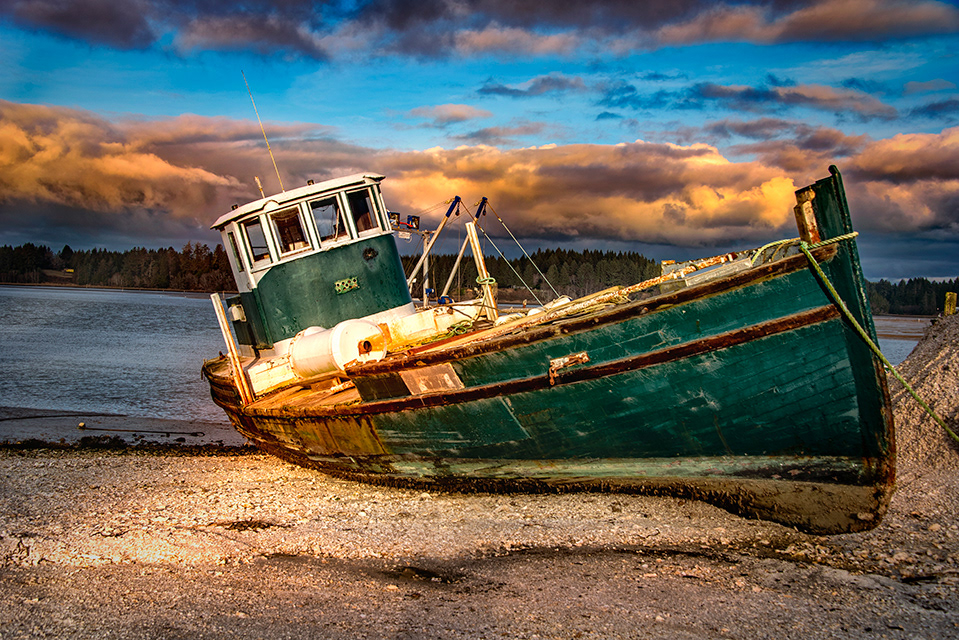 Beautiful Twilight at the North Head Lighthouse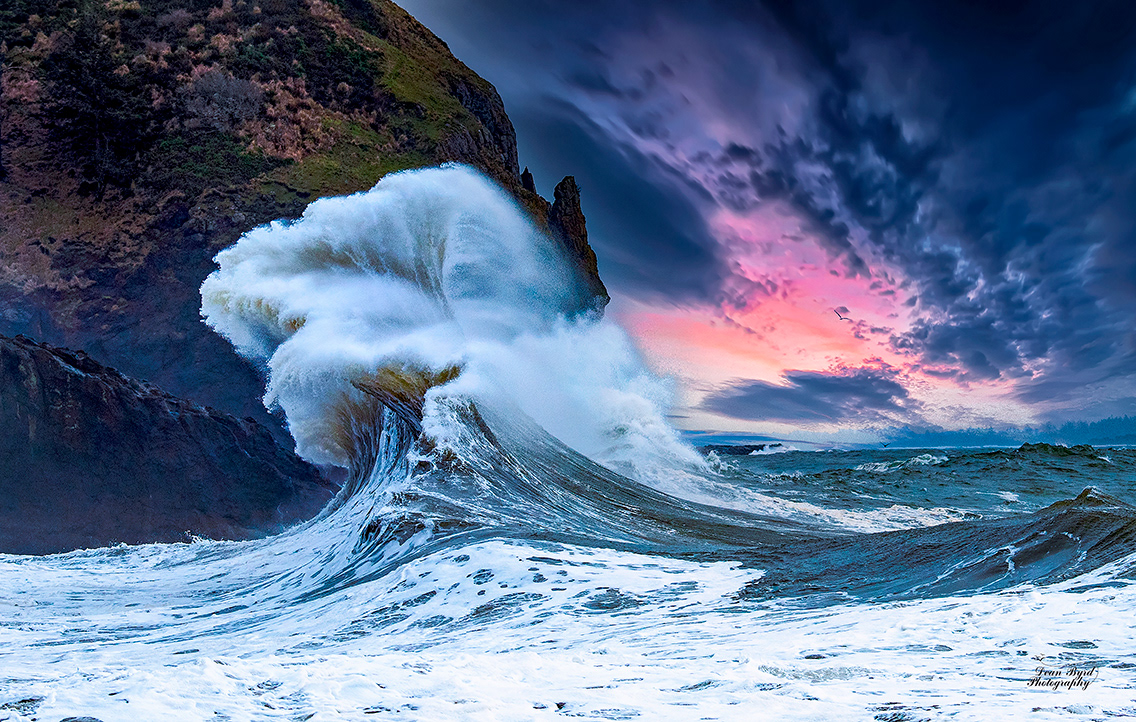 Big Wave at Cape Disappointment 9228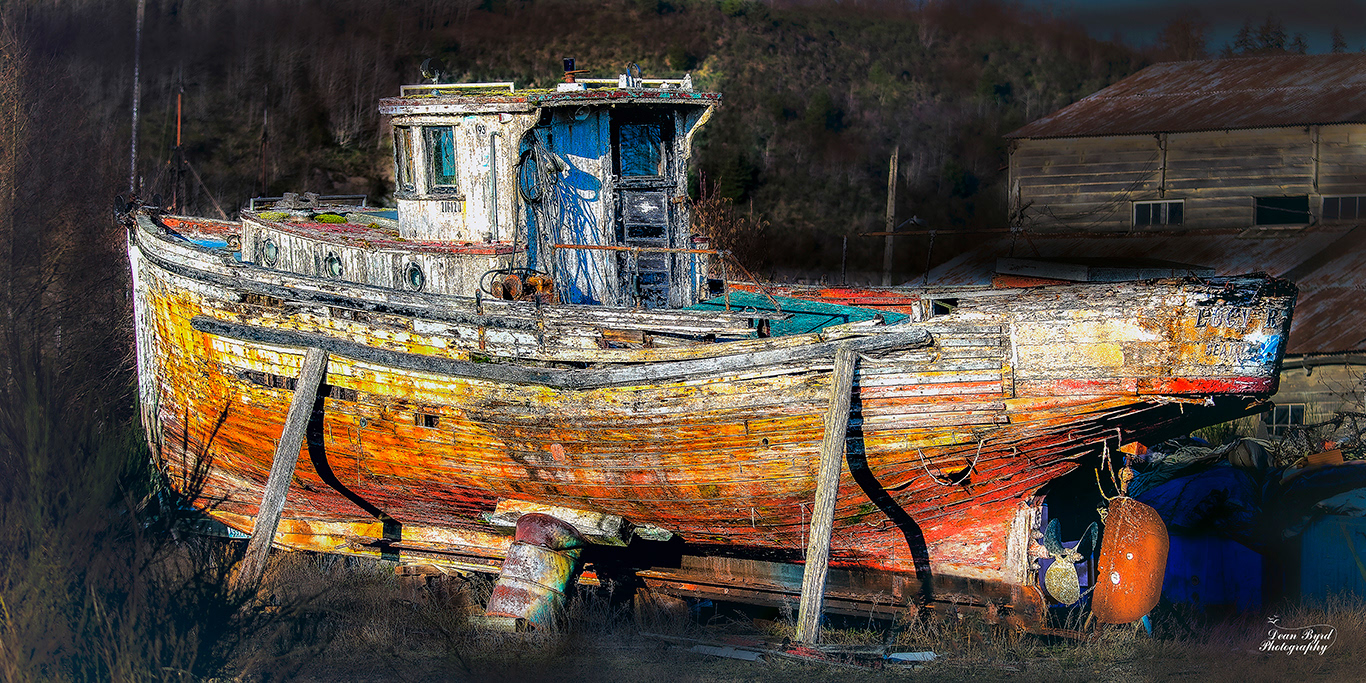 "The Ancient Mariner"
Cosmopolis, Washington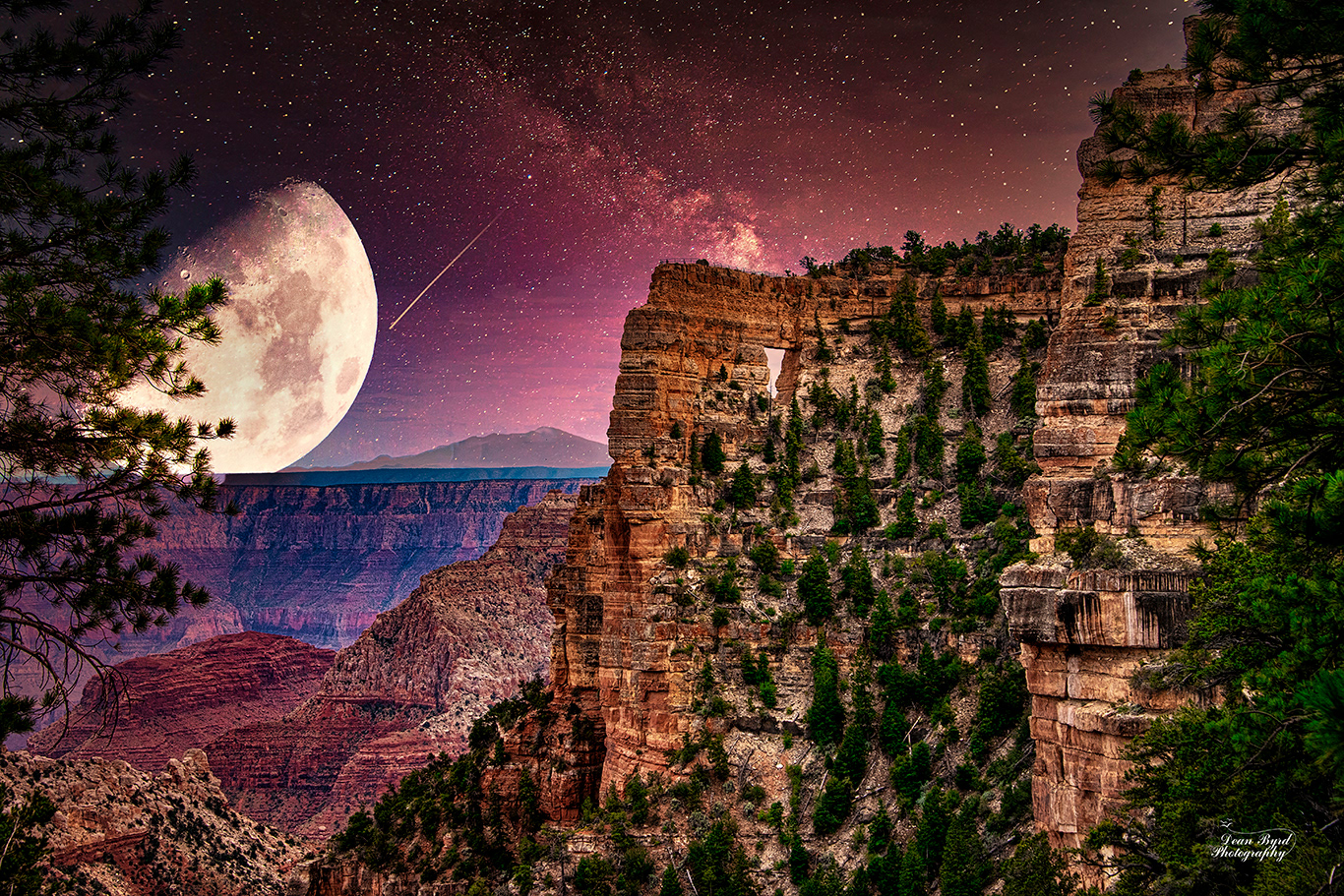 "Full Moon at the North Rim"
Grand Canyon, AZ
An Old Barn on Hwy 97, Teanaway, Washington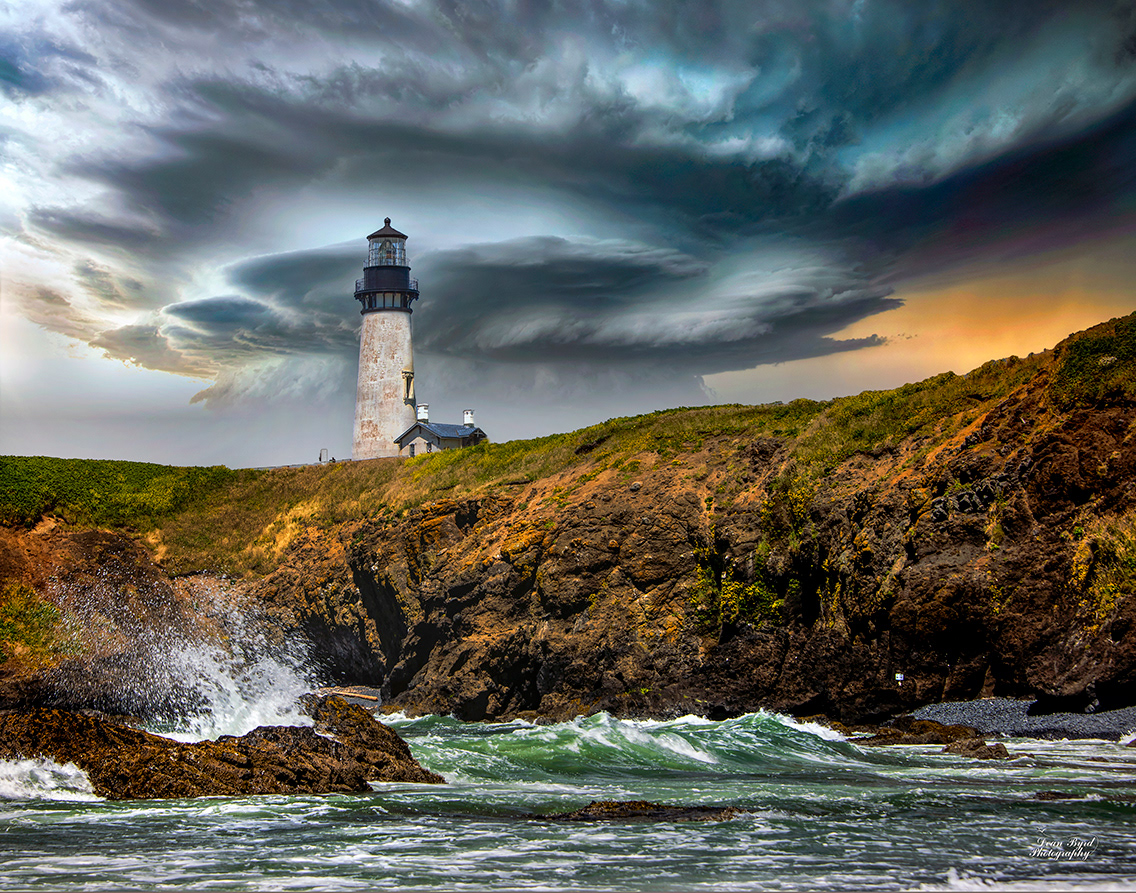 Storm Coming to the Yaquina Lighthouse
Agathla Peak, Kayenta, Arizona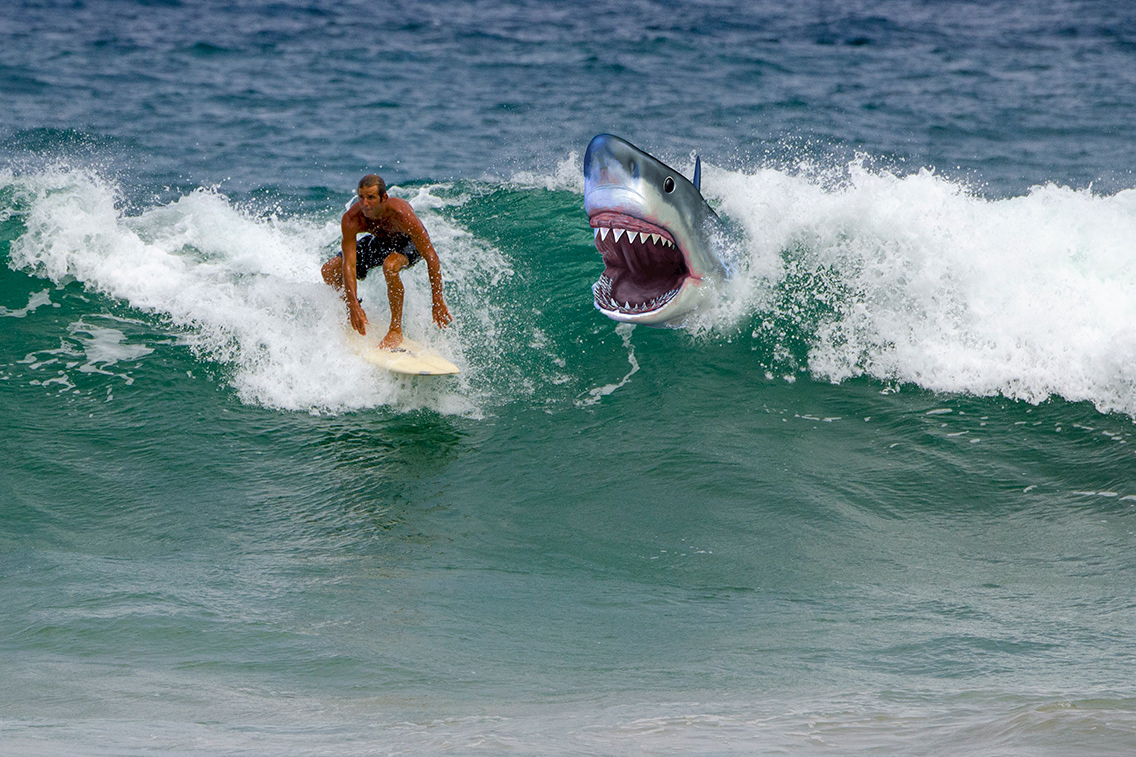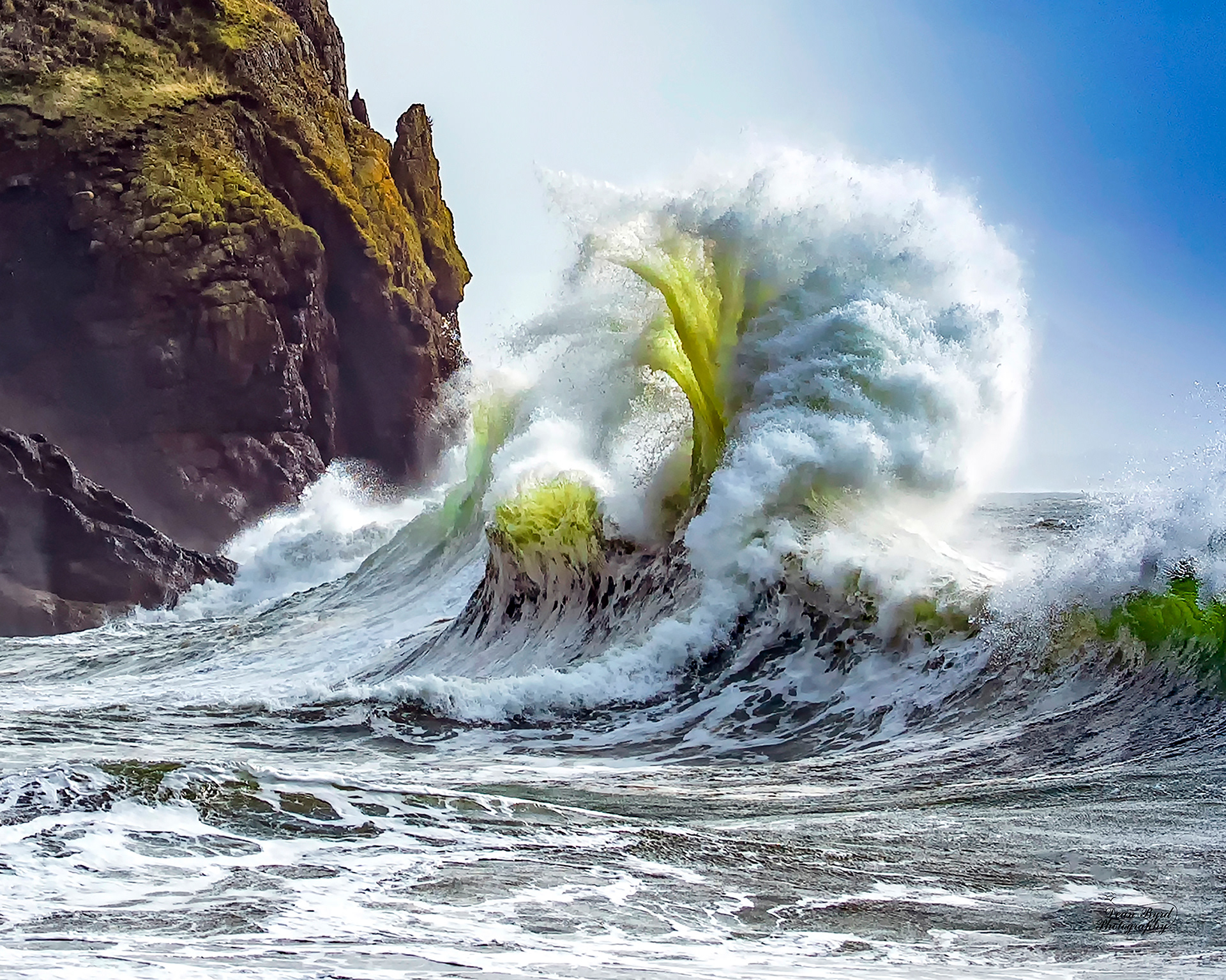 Tall Surf at Cape Disappointment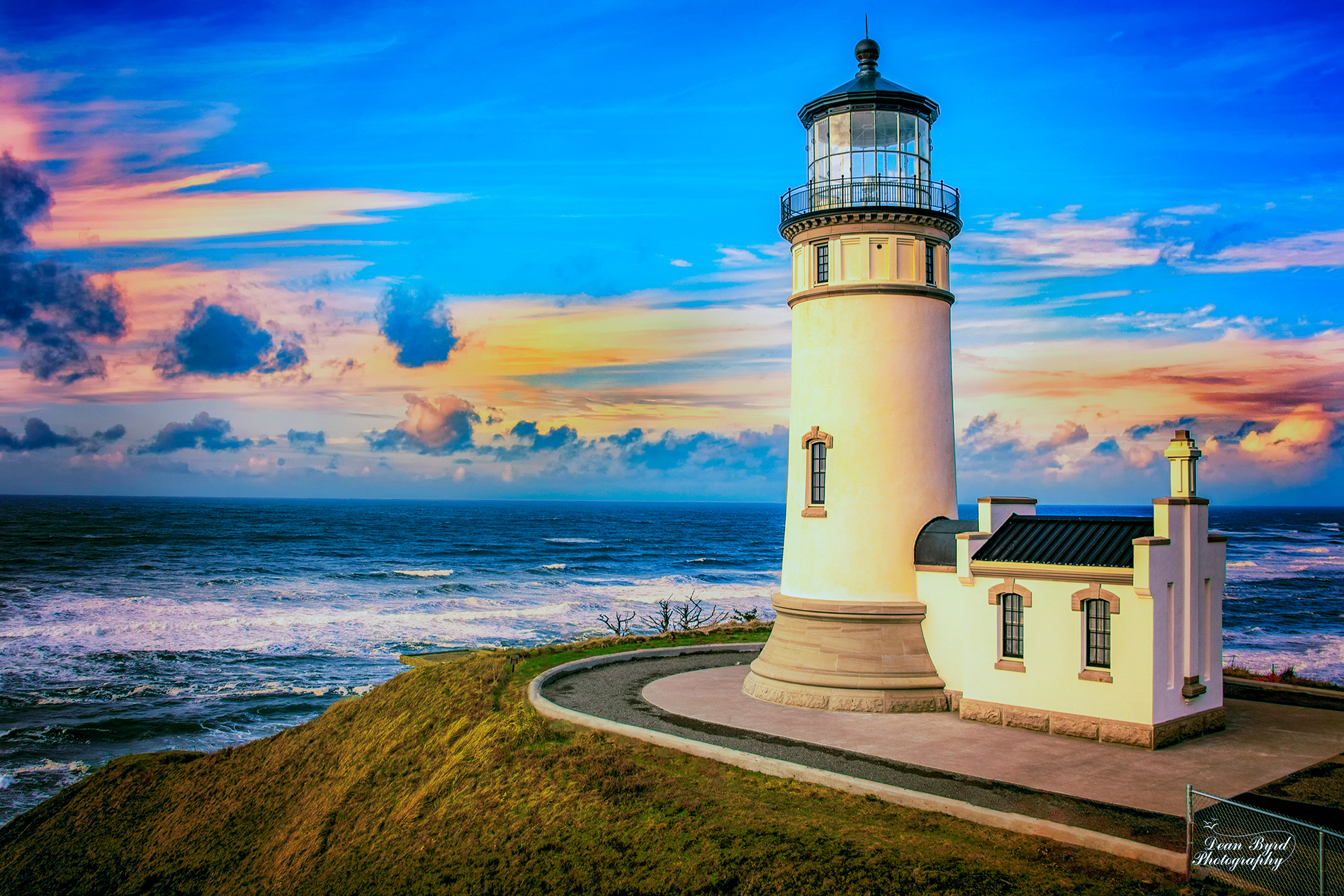 "Restoration of the North Head Lighthouse"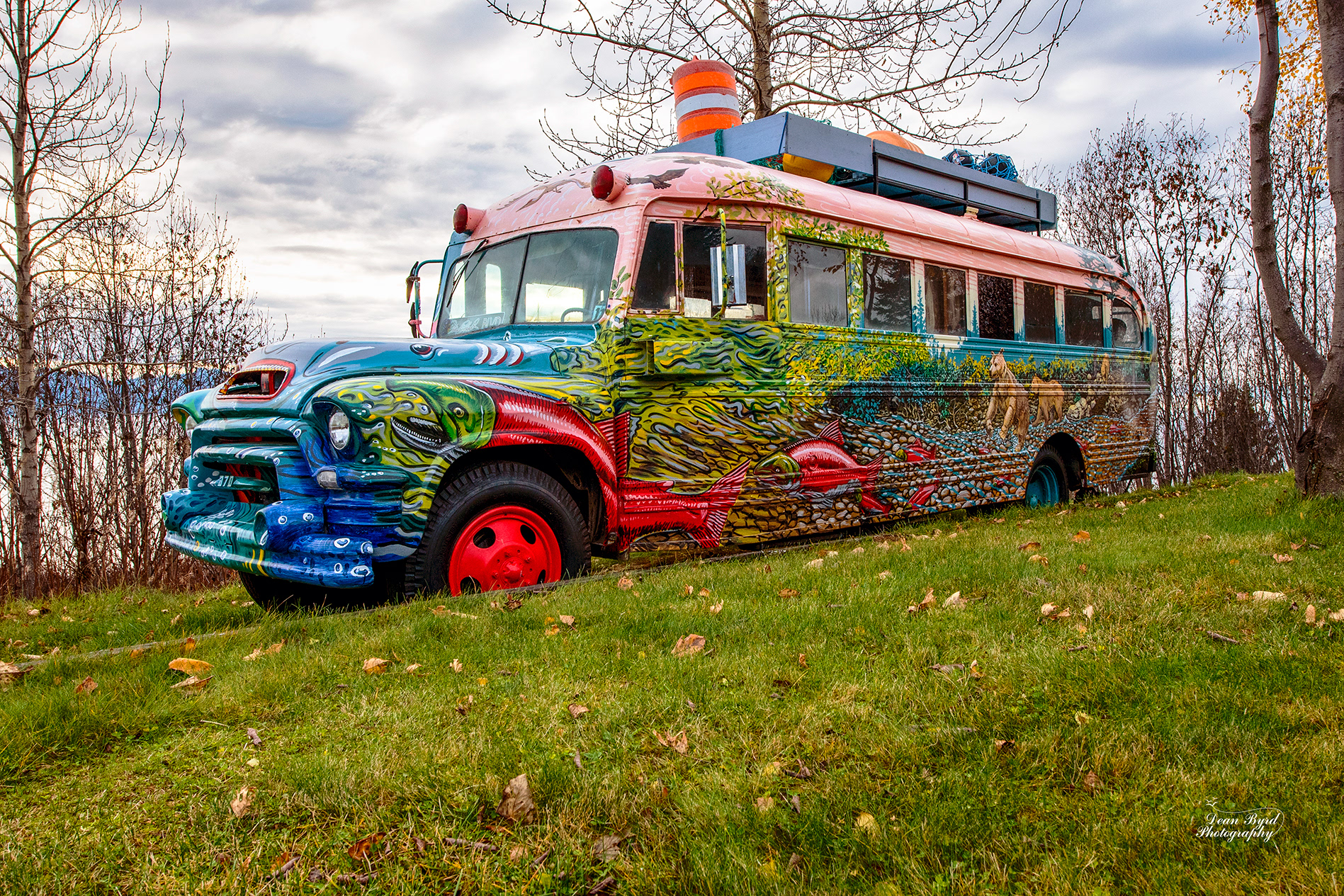 "Fish Bus"
During a recent visit to the Kenai Peninsula in Alaska, Leona and I encountered this beautiful old bus located near a bed and breakfast just outside of Homer, Alaska.  We were quite taken by it and wanted to share it with our friends.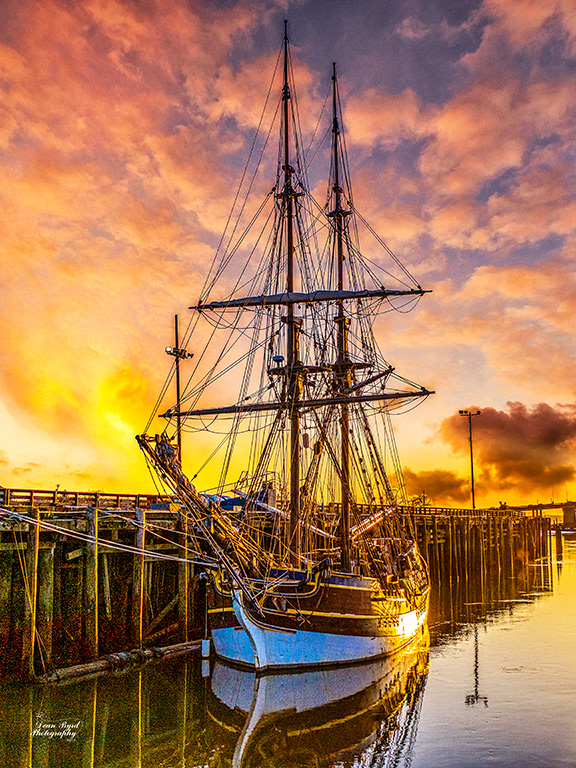 "Lady Washington at Sunset"
 The Lady Washington was built in Aberdeen Washington, to help celebrate 1989 Washington State Centennial.

"Sunset through the Yaquina Lighthouse, Newport Oregon"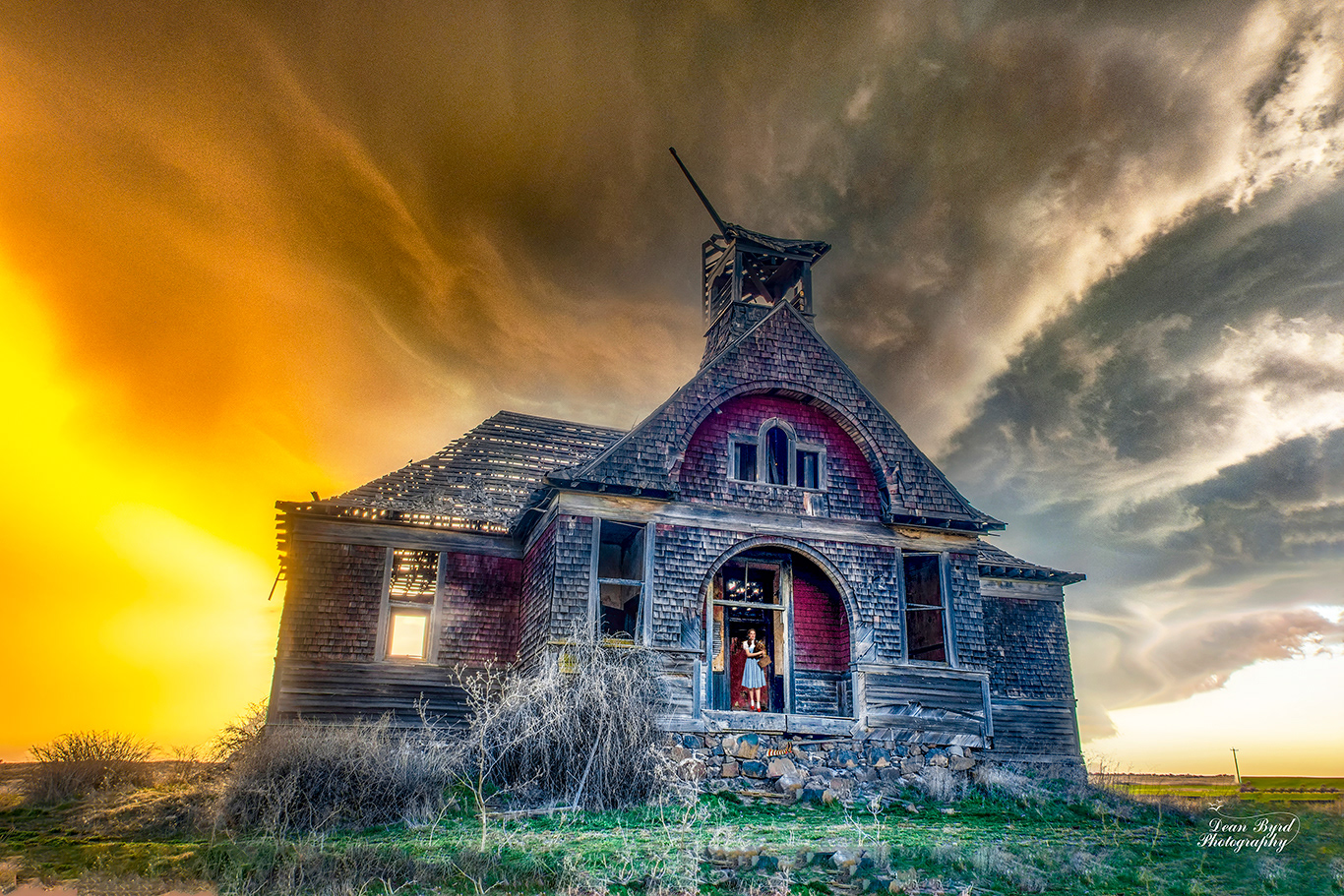 "Dammit, Toto, We are Still in Kansas"
As the storm calms and the old schoolhouse settles to the ground, Dorthy and Toto are disappointed they are still in Kansas.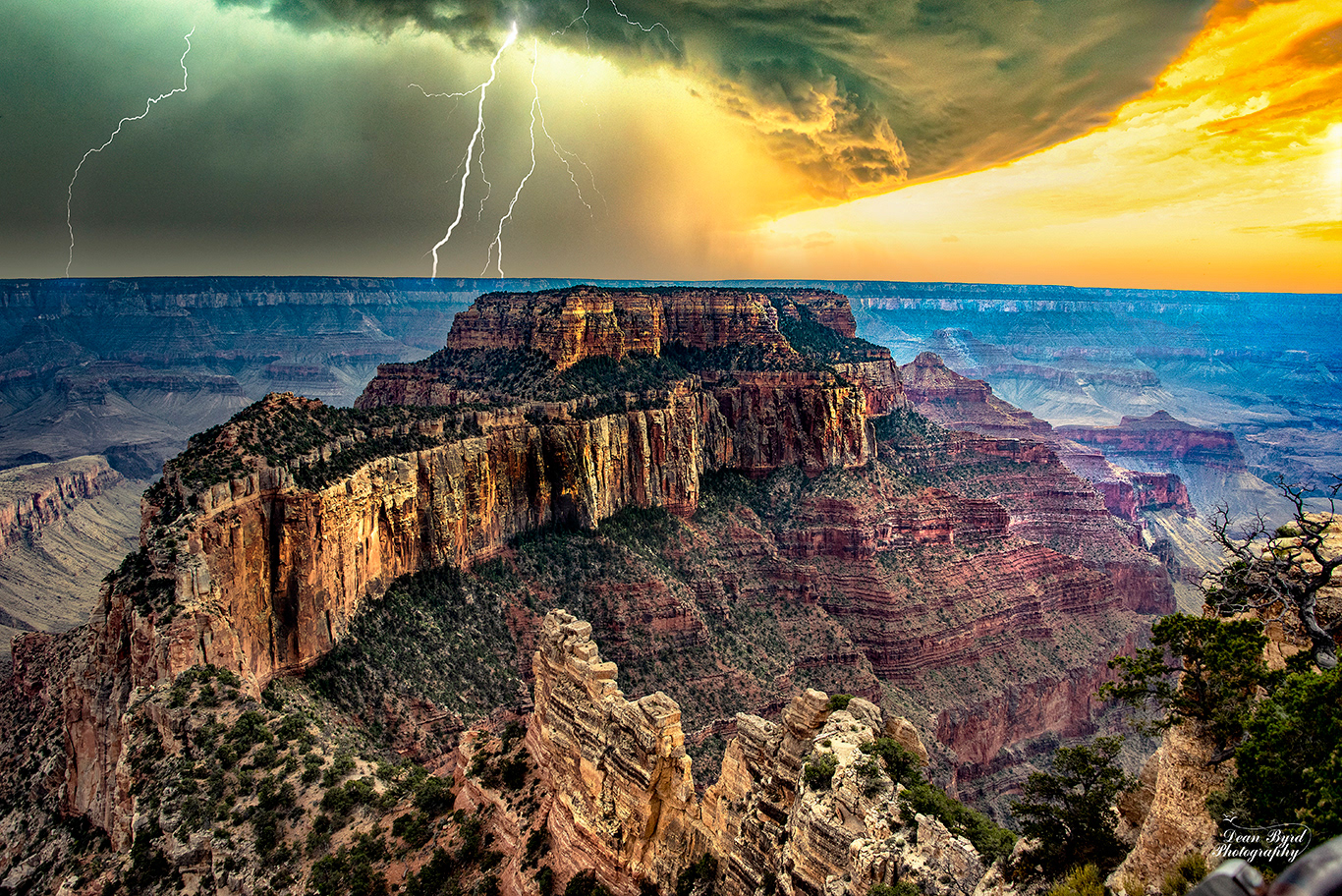 Cape Royal, North Rim, Grand Canyon, AZ